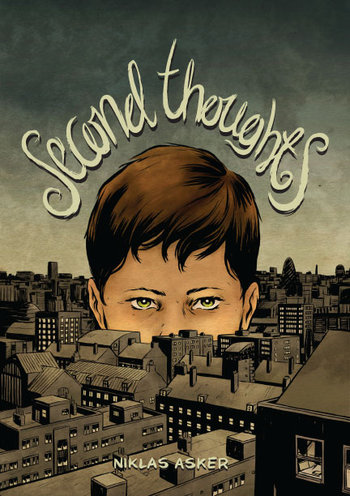 First time graphic novelist Niklas Asker takes on one of life's eternal questions, 'what to do when you are having doubts about a relationship'. True to all major decisions it gets complicated.
Asker solves this problem by telling two stories of falling out of love. Two interwoven tales of people in difficult relationships. Two people dealing with their partner's possible infidelity. The first relationship is that of Jess and Chloe, an aspiring writer and her unfaithful celebrity partner. The second follows John and Sofia whose relationship is apart more than it is together and Sofia life in a rock band is tough on John.
The black and white artwork with its simple photographic style works in that it is truly showing personal stories. There was no need for vast landscapes or complicated fantasy to tell this story. It almost works like storyboards to a screenplay.
Top Shelf Productions, the publisher, continues to release a great variety of books that will appeal to most anyone. As with most good comics, it is the story that makes it work.
The book reminded me of the movie 'Sliding Doors' with Gwyneth Paltrow. It was a smart movie that goes down two paths to show that all questions of love and heartbreak have complicated outcomes.